October 2012 Meetings Recap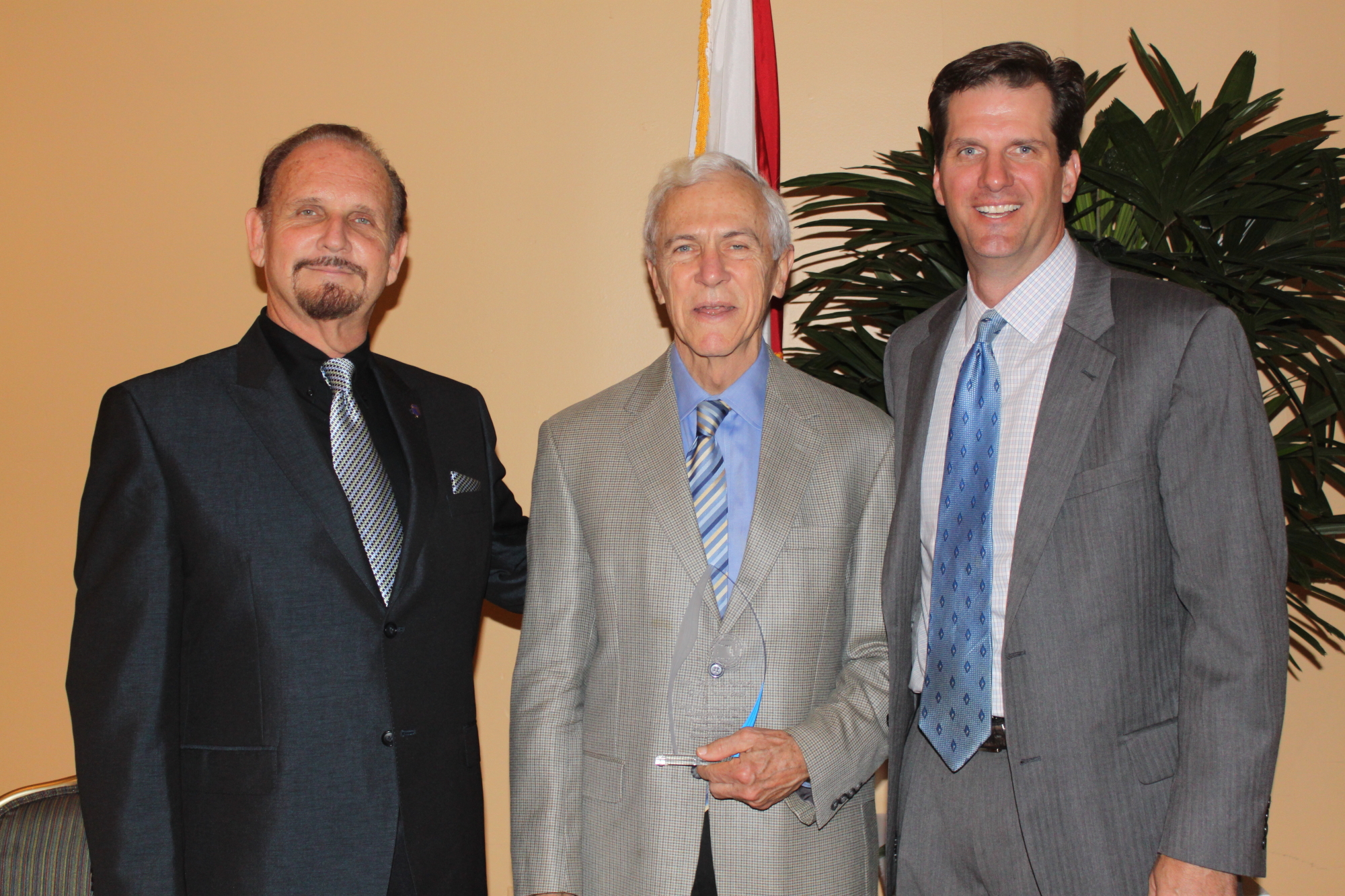 Thank you to the City of Boynton Beach and the city's Community Redevelopment Agency for hosting the League at the beautiful Benvenuto Caterestaurant.  Along with our monthly meetings we held our biannual Candidates Forum, and we appreciate the work that went to making the event such a success.
Board Our League committees continue to grow: Pahokee Commissioner Felisia Hill is now a member of the Education Committee, and Haverhill Councilmember Jerry Beavers has joined the It's The Economy (ITE) Task Force. Thank you for your contributions.
The Board approved an agreement with Education Foundation of Palm Beach County, Inc., which will act as a pass-through agent for donated funds dedicated to the William A. Cruickshank Scholarship Program. This will enable the League to accept remaining campaign funds from candidates in accordance with FS Sec. 106.141(4)(a). Donations can be accepted from other donors as well.
Palm Beach County Impact Fee Coordinator Willie Swoope presented on the proposed changes to the Impact Fee schedule. The Board members voted to support no increase in the fees. Also, Lake Park Mayor James DuBois was appointed as a League representative on the Impact Fee Review Committee. We thank Mayor DuBois for his participation.
The 2013 Treasure Coast Regional Planning Council appointments were made. Nine of the ten current members were reappointed, with Palm Beach Gardens Vice Mayor Pro Tem Marcie Tinsley appointed to the vacant alternate seat. Also, appointments were made to the new Coastal Ocean Task Force. All appointments were ratified by the General Membership. We thank all of these officials for your time and dedication.
The Board voted to back the School District in its quest for a Race To The Top grant with a letter of support.
Reports were heard from the Education Committee and ITE Task Force.
General Membership Mayor Woodrow Hay welcomed everyone to Boynton Beach and gave an update on current projects in the city. Interim Assistant Manager Carisse LeJeune gave an update on the Southeast Florida Regional Climate Change Compact.
South Palm Beach Manager Rex Taylor spoke in honor of City of Delray Beach Manager David Harden, who is retiring in January after 22 years with the city and over 15 on the League's Board of Directors. The League of Cities presented Mr. Harden with a plaque commemorating his service to this organization.
Darlene Kostrub, Director of the Literacy Coalition of Palm Beach County announced the winners of the 2012 Read for the Record competition. The cities' officials and staffs vied to read the featured selection to the most children in their communities. The Small City winner for the second consecutive year is Haverhill, and Boynton Beach regained the title in the Large City category.
Candidates Forum Following adjournment, it was time to hear from the candidates. Each person was given two minutes to speak. We thank those who attended and met with our membership:
Sen. Joe Abruzzo running for Dist. 25
Sen. Maria Sachs Dist. 34
Rep. Patrick Rooney Dist. 85
Rep. Mark Pafford Dist. 86
Tammi Lynn Donnally Dist. 86
Tom Gustafson Dist. 89
Rep. Lori Berman Dist. 90
David Levy County Commission Dist. 1
Hal Valeche County Commission Dist. 1
Commissioner Shelley Vana County Commission Dist. 3
Paul Tocker County Commission Dist. 5
Mike Murgio School Board Dist. 1
Robert Gershman State Attorney
Dina Keever State Attorney
Dave Aronberg State Attorney